Kobayashi Kokei Memorial Museum of Art, Kobayashi Kokei Historic Residence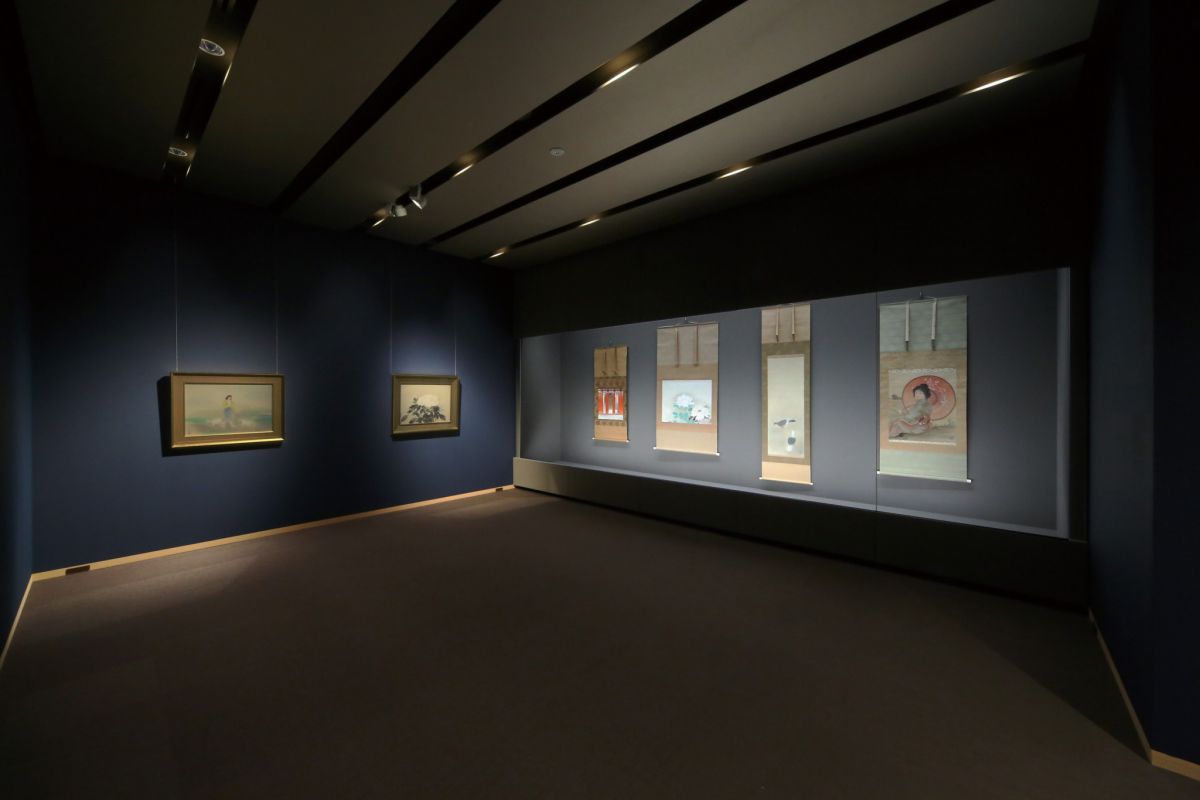 ※Closed now.Renewal open will be in fall,2020

The Kobayashi Kokei Memorial Museum of Art shared a facility with the Joetsu City General Museum and opened in 2002, but it re-opened as a separate facility in April 2005. By viewing both facilities you can gain a deeper appreciation of Kobayashi's character and his works. The diverse collection of Kobayashi's items consists of about 1,300 pieces including sketches, pictures and reprints which comprise his early works. There are approximately 1,100 items, some of which were collected by Joetsu City and some that were donated by citizens. An additional 250 items are Kobayashi's rough sketches and were donated by the Kobayashi Kokei Works Preservation Society. Also included were works that received the Order of Cultural Merit.
Kobayashi's residence was originally located in Minami Umagome, Ota Ward, Tokyo, but was later moved to its present location in Takada Park. The main building was moved in its entirety but the art studio is a replica of the original that was in Tokyo. Both buildings were designed by Isoya Yoshida in 1934 at Kobayashi's request. The buildings were constructed by Jinzo Okamura, a carpenter trained in the construction of temples and shrines. The three men consulting with one another resulted in a sukiya-style building with modern touches and it was designated as a national tangible cultural asset in 2005.
detail information
Name of places:
Kobayashi Kokei Memorial Museum of Art, Kobayashi Kokei Historic Residence
Address:
7-7 Motoshirocho, Joetsu-shi, Niigata
Traffic access(train):
Take the Echigo Tokimeki Myoko Haneuma Line to Takada Station. It's a 20-minute walk from there.
Traffic access(bus):
From Joetsu Myoko Eki Mae bus stop take a bus bound for Chou Byoin and get off at Kitashirocho. From there it's a 5-minute walk. Alternately, from Takada Eki Mae Annai Jo bus stop take a bus bound for Chuo Byoin and get off at Kitashirocho and it's a 5-minute walk from there. Another way is to take a bus from Takada Eki Mae Annai Jo bound for Utsunomata and Maki Shogakko and get off at Takada Koen Iriguchi. It's a 5-minute walk from here. From Naoetsu Eki Mae bus stop, take a bus heading for Minami Honcho and get off at Nishiro-cho Jujiro and it's 10 minutes on foot from there. Or, take a bus heading for Chuo Byoin and get off at Takada Koen Iriguchi. From there, it's 5 minutes on foot. By highway bus, get off at Kitashiro-cho San Chome and it's a 15-minute walk from there.
Traffic access(car):
Take the Joetsu exit of the Hokuriku Expressway then take Route 18 for 15 minutes. Alternately take the Joetsu Takada exit on the Shinetsu Expressway and it's a 15-minute drive from there.
Tel:
025-523-8680
Kobayashi Kokei Memorial Museum of Art: 025-523-8680
Kobayashi Kokei Historic Residence: 025-525-2429
Fax:
025-530-6033
Fax (Kobayashi Kokei Memorial Museum of Art):
Business hours:
9:00~17:00
Average time to see:
60min

Holidays:
every Monday
Car parking:
Parking available for 39 cars.
Link outside:
Kobayashi Kokei Memorial Museum of Art, Kobayashi Kokei Historic Residence