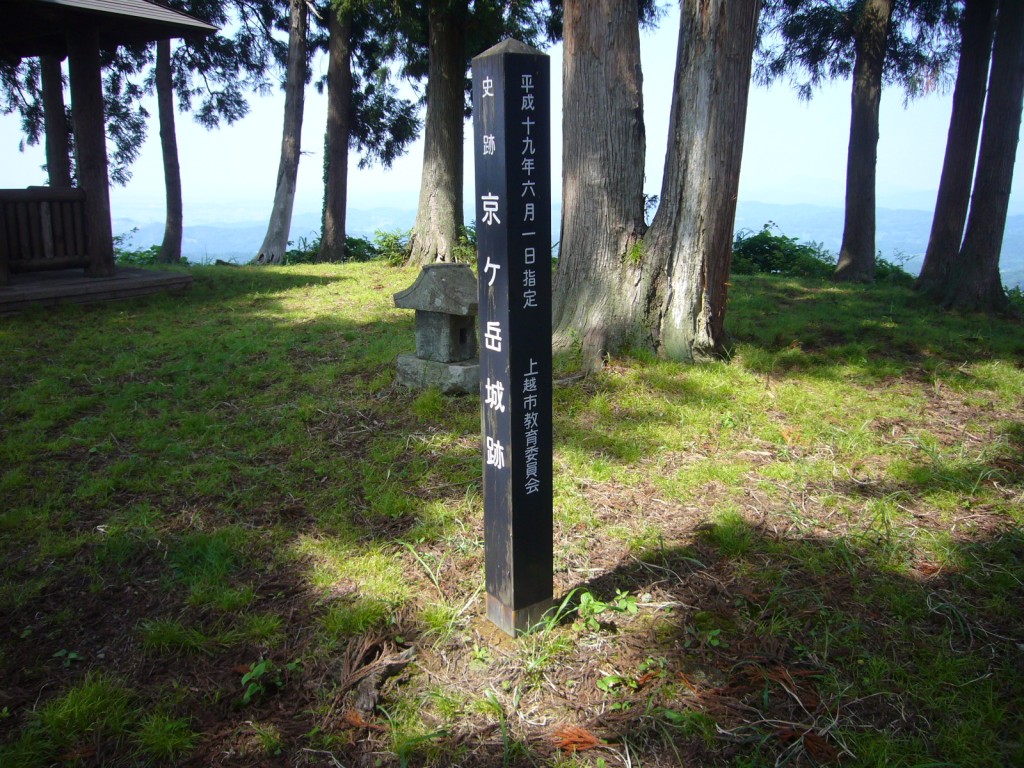 The Kyougatake Castle ruins are 520 meters above the shores of the legendary lake, Bouga ike.
In these ruins, classic features from medieval mountain castles such as empty moats ("horikiri"), built up earth foundations ("dorui"), residence remains, cut land, vertical moats and others have been left in nearly perfect form. Because of the scale of the remains and the interiors, it is said to be typical of the period.
During the Sengoku Period (15th~16th centuries), this castle played a supporting role for Kasugayama Castle, defending from the Shinano region and acting as a check point.
This location is part of these courses
detail information
Name of places:
Kyougatake Castle Ruins
Address:
Aoyagi, Kiyosato-ku, Joetsu-shi, Niigata
Traffic access(train):
By Hokuriku Shinkansen: 40 minutes drive from Joetsu Myoko Station
By Tokimeki Tetsudo: 40 minutes from Takada Station on the Myoko Haneuma Line
Traffic access(bus):
By Kubiki Bus: 30 minutes by foot from Aoyanagi Bus Stop
Traffic access(car):
By Joshinetsu Expressway: 40 minutes from the Joetsu Takada IC exit
Tel:
025-528-3111
025-528-3111 (Kiyosato-ku General Administration, Education and Culture)