Yoshitomo Yoko-o Memorial Hall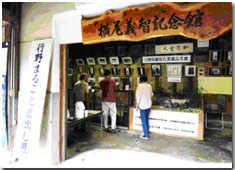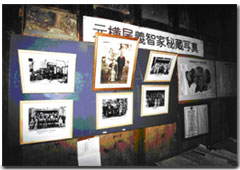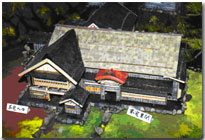 A hall dedicated to Yoshitomo Yoko-o, Japan's only deaf mayor.
Originally hailing from what is now Yasuzuka Ward, Joetsu City, Yoko-o was the popular mayor of what was then Koguro Village for 12 years starting in 1934. The hall was built to highlight Yoko-o's achievments such as his efforts to revitalize the community through his "Gyokatsu Club". The house where he was born is now used as a warehouse and his family genealogy, paintings and other memorabilia is on display here.
detail information
| | |
| --- | --- |
| Name of places: | Yoshitomo Yoko-o Memorial Hall |
| Address: | 1048-3 Yukuno, Yasuzuka-ku, Joetsu-shi,, Niigata |
| Traffic access(train): | Take the Hokuhoku Line to Mushigawa Osugi Station. From there it's 25 minutes by car. |
| Traffic access(bus): | Take Kubiki bus to Yukuno Kominkan and from there it's 10 minutes on foot. For more information about the bus schedule contact Higashi Kubiki Bus Center at 025-599-2312. |
| Traffic access(car): | Take the Hokuriku Expressway and get off at Joetsu IC. From there it's an hour by car. Alternately take the Joshin-etsu Expressway to Joetsu-Takada IC and from there it's a 70-minute drive. |
| Tel: | Yasuzuka General Office, Education/Culture Group: 025-592-2003 |
| Fax: | Yasuzuka General Office fax number: 025-592-3505 |
| Business hours: | Open May to November. Closed December to the end of March. Reservations required and can be made anytime. Please confirm all aformentioned information by contacting Yasuzuka General Office. |
| Average time to see: | 30min |
| Holidays: | Reservations can be made anytine between May and November. For more details and confirmation please contact Yasuzuka General Office. |
| Fee: | Admission: ¥300 |
| Car parking: | Free parking available for about 20 cars. |