Morning Market (Sanpachi no Ichi)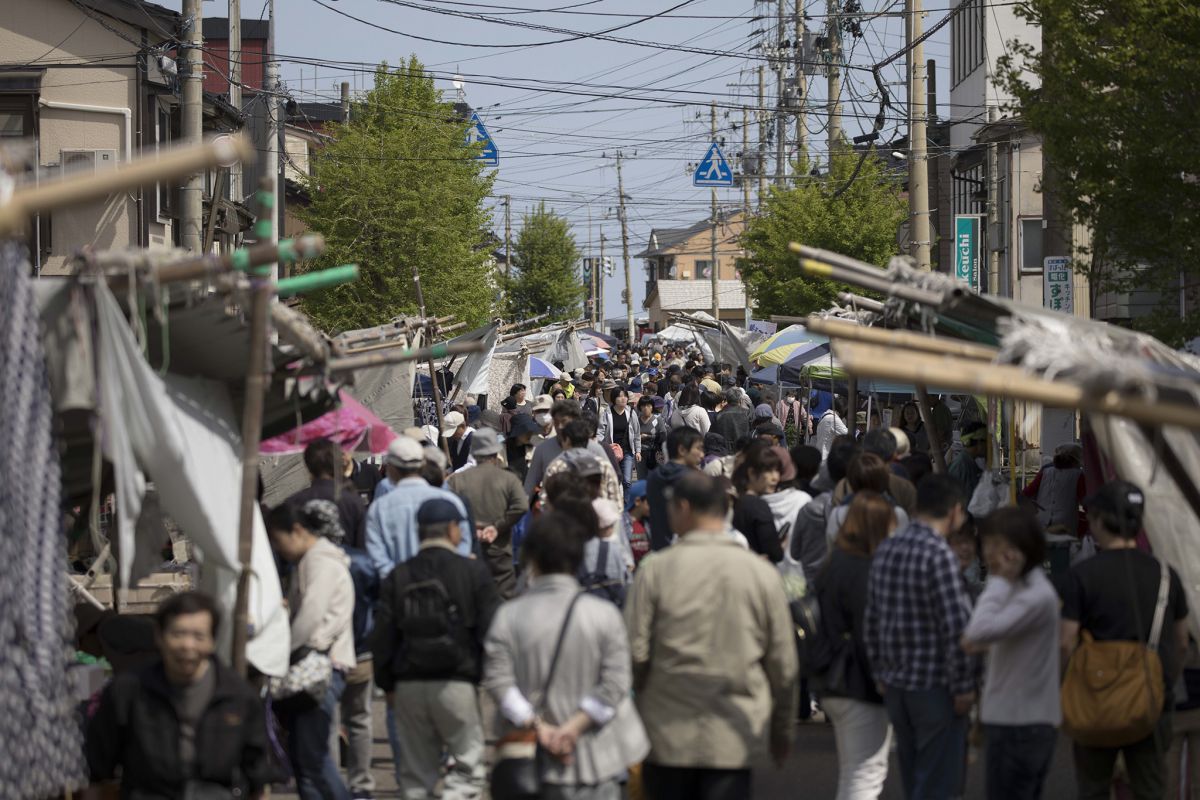 The morning market in Naoetsu was started by the youth association Shimbashi-ku, as the area was known at the time. When the market started in 1911, it was held on days containing a "5" and "9", but the following year the days were changed to "3" (san) and "8" (pachi).
There are no "gangi" awnings as in Takada, so the market enjoys a wide open feeling due to the wide street.
The street itself runs to the ocean, and is fondly called "Sanpachi Street" after the days the market is held.
There are shops and stalls filled to the brim with vegetables and groceries, dried foods, unusual seafood and processed items, as well as fresh fish fired locally.
This location is part of these courses
detail information
Name of places:
Morning Market (Sanpachi no Ichi)
Address:
2 and 3 chome, Chuou, Joetsu-shi, Niigata
Traffic access(train):
By Tokimeki Tetsudou: 15 minute walk from Naoetsu Station on the Myoko Haneuma Line
Traffic access(bus):
By Kubiki Bus: 5 minute walk from "Central 2 Chome" Bus Stop
Traffic access(car):
By Hokuriku Expressway: 10 minutes from the Joetsu IC exit
By Joshinetsu Expressway: 20 minutes from the Joetsu Takada IC exit
Tel:
Tourism Promotion Division: 025-526-5111
Fax:
Tourism Promotion Division: 025-526-6113
Business hours:
Market opens from 7:00 am to noon on the 3rd, 8th, 13th, 18th, 23rd and 28th of each month
Average time to see:
30min

Car parking:
Funami Park parking lot (free)