Morning Market (Nishichi no Ichi)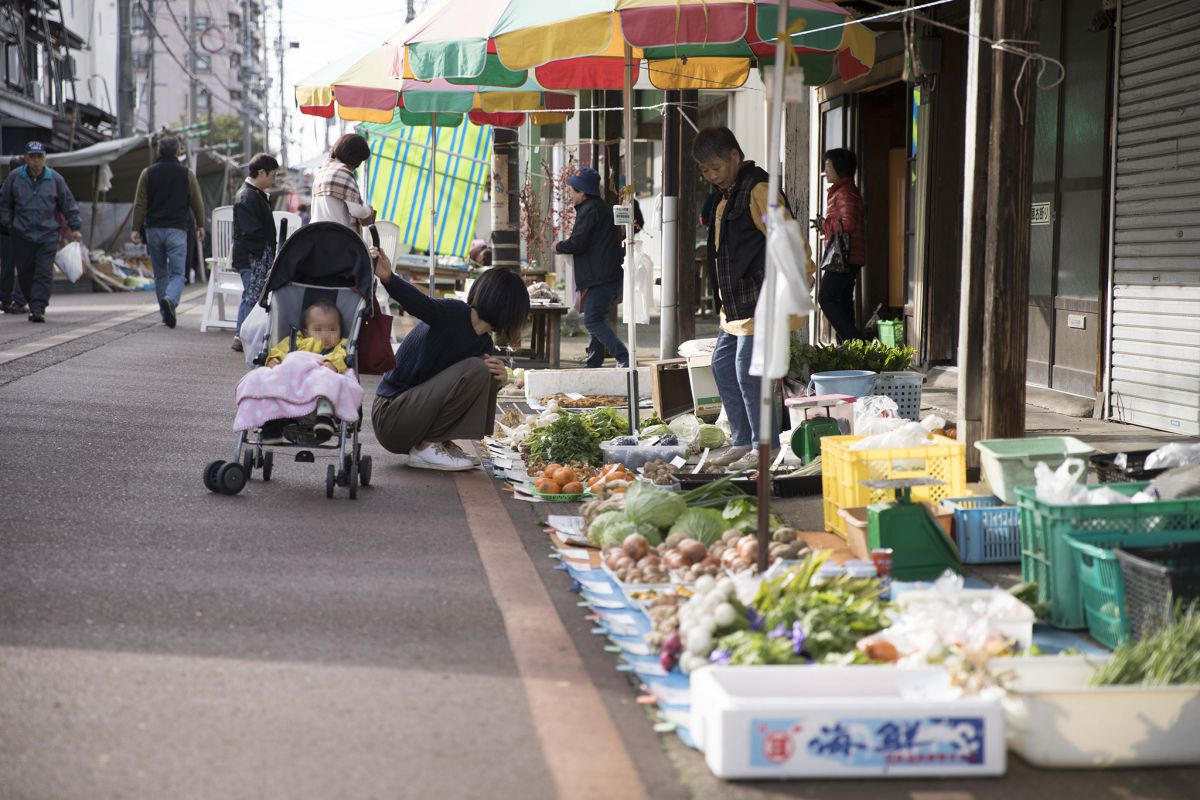 This morning market held at Omachi 3 chome was first started in October of 1883 at the request of an officer of the army 13th division, who requested a regular market so his soldiers could have fresh vegetables when they were in Takada.
From that beginning, regular citizens started using the market, as well as people connected with the military who were often seen buying large quantities at the market.
The Nishichi Market moved to its present location in 1960, and takes place on days containing a 2 ("ni") and 7 ("shichi").
The market has been popular with visitors throughout the country who come to enjoy the flavor of local kitchens as well as the fragrance of local culture.
detail information
Name of places:
Morning Market (Nishichi no Ichi)
Address:
3 Chome, Omachi, Joetsu-shi, Niigata
Traffic access(train):
By Tokimeki Tetsudou: 10 minutes from Takada Station on Myoko Haneuma Line
Traffic access(bus):
By Kubiki Bus: 3 minutes from Omachi Crossing Bus Stop
Traffic access(car):
By Hokuriku Expressway: 15 minutes from the Joetsu IC exit
By Joshinetsu Expressway: 10 minutes from the Joetsu Myoko IC exit
Tel:
Tourism Promotion Division: 025-526-5111
Fax:
Tourism Promotion Division: 025-526-6113
Business hours:
Market is open from 7:00 to noon on the 2nd, 7th, 12th, 17th, 22nd and 27th of every month
Average time to see:
30min

Car parking:
Fee parking available at Honcho 3, 4 and 5 chome.
A 30 minute free parking voucher can be given to those who make a purchase at the market.