the tour of places on Shinran relation
need3 hours 40 minutes. to see
the tour of places on Shinran relation in Joetsu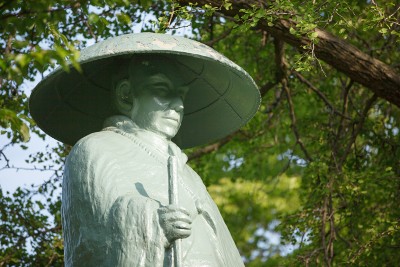 800yeas ago, Saint Shinran who is the founder of Jodo Shinshu was made exile to EchigoKokufu area. He spent for 7years. He married with sister Eshinni and own child. The life in deep snowing area is dark and hard.but this life gave him deeply thought, let's visit the spots of SShinran
Hokuriku Expressway Joetsu IC
Kotagahama (the spot where Shinran Shonin the saint landed)
10min. to stay
the hill in Naoetsu where the sea breeeze came from Japan sea. The landing place of Sshinran places the hill and it comes the park. There is a statue and stone tablet in this park.
Kota Shrine
20min. to stay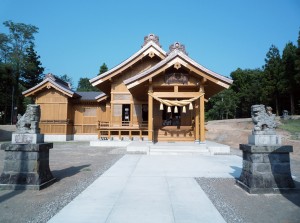 Idajinnja shrine is said to be the shrine where Saint Shinran went and worship first.Saint Shinran prayed that Buddhist invocation becames popular, and be remitted early. Go through the torii gate and go up the stone steps, there is a small statue of Saint Shinran and small yashiro-very small another shrine for praying also much half leave's reed
Gochi Kokubunji Temple
15min. to stay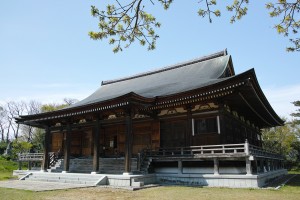 S.Shinran stayed at the Gochi Kokubunji temple for a year. The temple gate which is the designated cultural property in the city.and placed statue of Niozo,after through the gate there is new main hondo building, there is three storied pagoda on the left, the oldest house,Kyouzo on the left.
need more information view website
the shed of Takenocuhi Soan
10min. to stay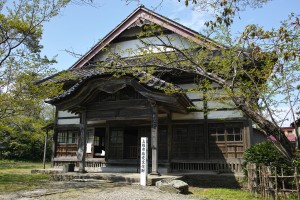 the shed of Takenouchi Soan was said that S.Shinran lived there and it circled by bamboo forest and there is a small sitting statue of S.Shinran.
Hongan Ji Kokufu Branch Temple
10min. to stay
there is a very tall Gingko nut tree in front of Kakegamae Soan house. And main building built in 1805 and the leaf of kitchen behind the gingko nut tree. 600 yeas later another new main hall was built,and its name changed Kokufu betsuin. Also 3 statues placed on your left.
Jyoukouji Temple
20min. to stay
The old temple Jokouji which was founded by S.Shinran. This temple moved from mutsu to Joetsu by UesugiKenshin, The main hall is the important cultural property and the temple is the biggest and the oledst in Niigata.
need more information view website
Eshin no Sato Memorial Hall
30min. to stay
Shinran's wife Ekei spent the sunset at Itakura in Joetsu and died 87 years old. Herlife had a lot of hardships which take child's charge in the famine. The Eshinni bunsho which is the diary written by Eshinni is valuable as a female note in Kamakura era.
need more information view website
Joshinetsu Expressway Joetsu Takada IC